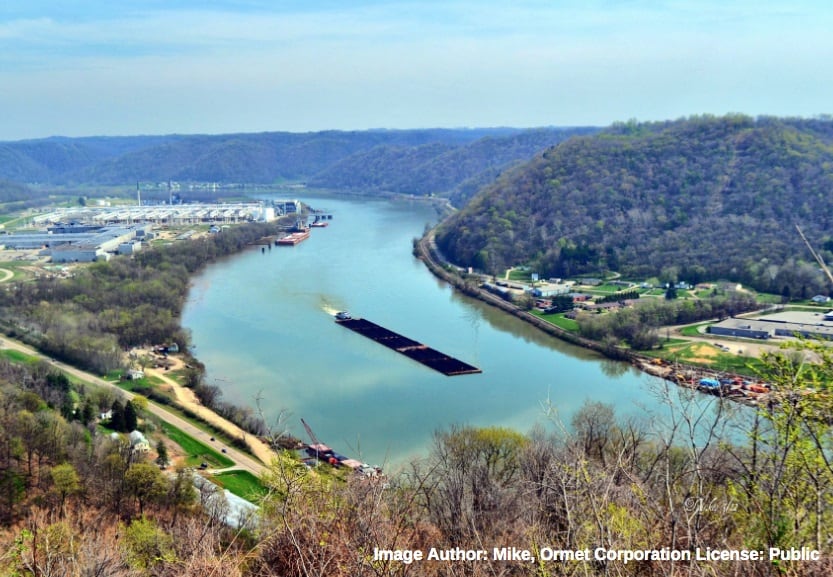 In Part 3 of this blog series, we discussed the differences between hyperscale and HCI, and between hyperscale and a really big cloud. We then defined the "self-healing" HDC and explained how colocation helps extend hyperscale to the enterprise. In this concluding part of the series we will talk about our new HDC campus location and our partnership with Fortress Transportation and Infrastructure Investors LLC (FTAI) in this regard.
Hannibal, Ohio – Ideal Location and Partner for Our Next HDC
In Part 2 of this blog series, we hinted at the "upcoming power and space squeeze that has already begun to crowd" the NoVA region data center market. We also mentioned that two of the most critical factors impacting an HDC relate to physical space and an abundant power supply. And, we stated that these factors were critical to decisions we make relating to our HDC expansion plans.
At DP Facilities, we use intelligent site selection, a security-first design approach and outstanding operational abilities to create critical infrastructure that is capable of serving the most demanding missions and compliance requirements in the world. Accordingly, after a long and arduous search, we recently selected a site in Hannibal, Ohio, for our next world-class data center campus. The facility will be constructed next to the 485 Megawatt natural gas-fired Long Ridge Energy Terminal being developed by Fortress Transportation and Infrastructure Investors LLC (FTAI), offering our hyperscale data center customers up to 125 Megawatts of that electricity at the extremely low cost of approximately 4.5 cents per kWh. We are excited to partner with FTAI in a specialized use of their property for building a best-of-breed HDC for commercial, government and highly-regulated tenants in one of the most safe and secure locations in the country.
Sustainable 21st Century Clean-Powered Business
FTAI will build its Long Ridge Energy Terminal, which will be a new gas-fired, combined-cycle power plant, designed to be one of the most energy-efficient in the world. A combined-cycle power plant uses both a gas and a steam turbine together to produce up to 50% more electricity from the same fuel than a traditional simple-cycle plant. The power plant will cover about 25 acres of the 1,600-acre site, which allows for a number of expansion projects. The site also may accommodate a solar power installation in the future, although the natural gas plant already fulfills our sustainability objectives.
Our HDC Advantage
In this blog series, we explained the hyperscale phenomenon and its impact on the continuously evolving HDC. Unfortunately, the primary requirements of the HDC — space and power — are not being satisfactorily fulfilled in the increasingly crowded NoVA region, which controls 55% of the data center market in the country.
At DP Facilities, we saw the future of the data center market — in terms of location, security, space and power requirements — several years ago. We organized our business around six security pillars that guided the design and construction of our first facility — Mineral Gap Data Center in Wise, Virginia.
Known as "The Safest Place on Earth," Wise is in a protected mountain location in southwestern Virginia, and is strategically located away from major threat vectors. Locating our data center there served to insulate Mineral Gap from natural disasters, blackouts and attacks on large population centers. The facility is outside the flood zone, is less than a day's drive from the Washington, D.C. area, and is conveniently located near a private airport.
In keeping with our six security pillars, DP Facilities has selected Hannibal, Ohio, for our next major data center campus. It will include best-of-breed hyperscale capacity that will offer colocation and hybrid colo opportunities to commercial and government customers. As savvy hyperscale customers know, location is critical — hence our selection of Hannibal, where space is abundant, power is inexpensive and the ability to scale is unlimited.
To learn more about how our facilities and future plans fit your IT infrastructure needs, call us at (866) 589-6125 or email us at info@mineralgap.com.