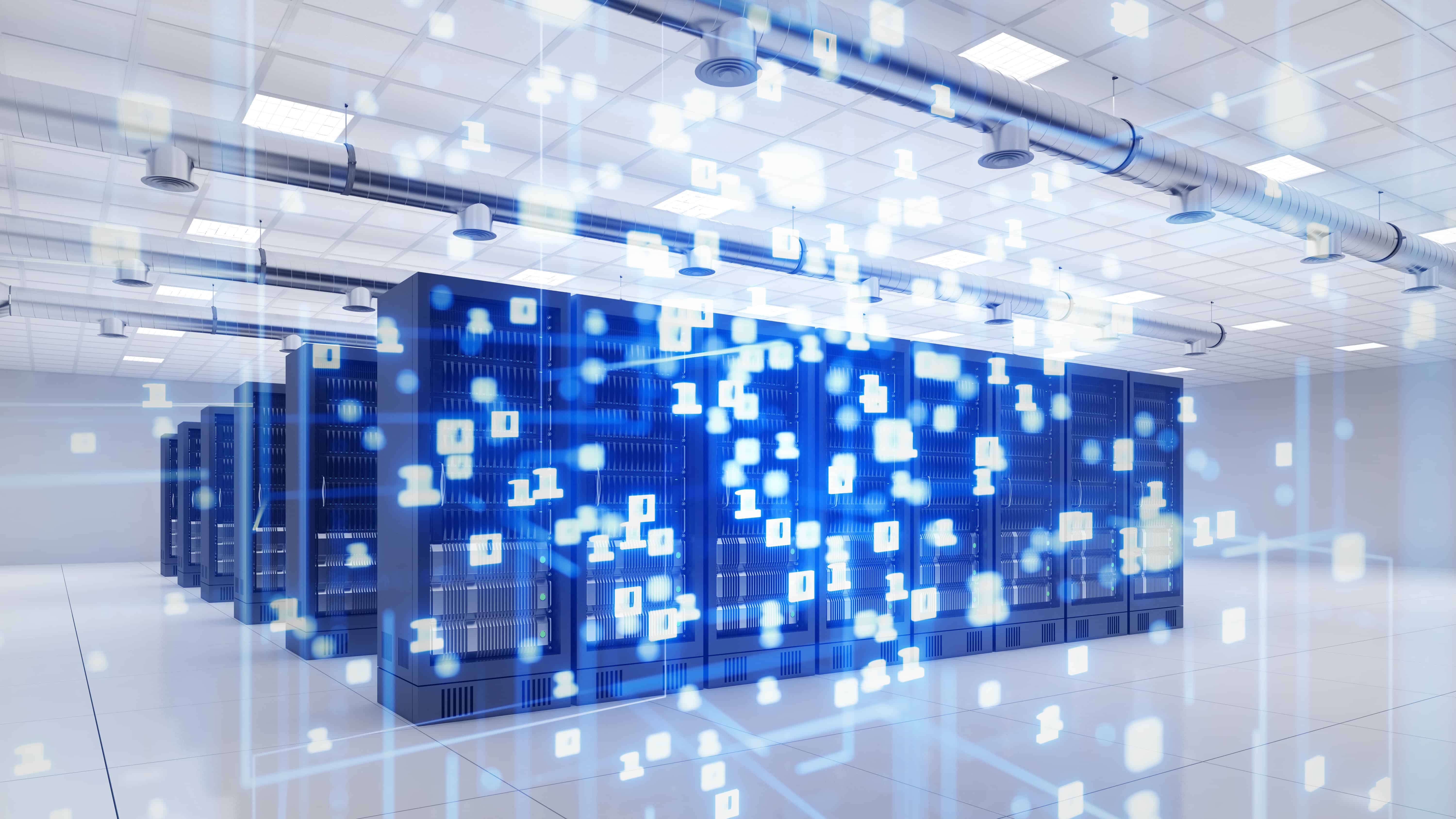 In Part 2 of this blog series, we discussed the HDC market size and its benefits, when critical hyperscale objectives are met. In Part 3, we explain the differences between hyperscale and hyper converged infrastructure (HCI), and between hyperscale and a really big cloud. We then discuss how colocation can help traditional enterprise data centers avail of the advantages of hyperscale.
Hyperscale, Hyper Converged Infrastructure (HCI) and a Really Big Cloud
Traditional converged infrastructure bundled the main elements of a data center — compute, memory, networking, servers, storage, virtualization tools and management software — on a prequalified turnkey appliance that typically resided in a single chassis. HCI took this convergence to the next level, as it were, by virtualizing all of these converged hardware elements through a software-defined infrastructure including virtualized computing, virtualized software-defined storage and virtualized software-defined networking.
Now, while a hyperscale data center can efficiently use HCI-empowered hardware, HCI is not mandatory for empowering a data center to make more efficient use of its space, power, and cooling features — i.e., to qualify it as an HDC. Similarly, a "really big cloud platform" does not necessarily mean it is hyperscale-enabled. The key differentiator in a hyperscale environment is the automation aspect or the "self-healing" feature — one which may not be available in a "really big cloud platform." Per the old adage, bigger is not always better. But smarter, which is what hyperscale brings to the modern data center, is what defines HDC.
The "Self-Healing" HDC
Hyperscale is automation applied to the data center industry. The primary features of "automation" or a "self-healing" HDC include automated remediation, lifecycle management of resources, proactive alerting, predictive scheduling, workload shuffling, and a single but extensible point of control.
Got Hyperscale, Will
Colocate
While some enterprise companies experiencing hypergrowth might choose to hyperscale their in-house data centers to meet demand, rapid on-prem data center expansion is a very expensive proposition, likely requiring personalization of most features in their overall computing and networking environment in parallel with massive scaling on demand, managing a dynamic network configuration and controlling every aspect of the end-to-end experience. Instead of making huge investments to hyperscale, they can choose to outsource their data center via colocation in an HDC operator's facility.
From a business perspective, reduced cost (both CAPEX and OPEX) is the primary benefit of colocation, which is a multi-tenant arrangement, where other companies help distribute the cost by "sharing" space. However, the hypergrowth enterprise just doesn't rent space — it gains access to professional staff at a secure facility on a 7x24x365 basis and benefits from a constantly updated HDC infrastructure, which allows it to manage its data from a remote on-premise terminal.
Colocation in an HDC allows a business to scale its IT infrastructure to fit its needs and manage growth without having to incur capital expenditures. More importantly, these colocation facilities are based outside major metropolitan areas, which are more susceptible to various threat vectors that could significantly impact uptime of the hypergrowth enterprise. It's simple — colocation helps extend hyperscale in a cost-efficient, reliable and secure way to the enterprise.
Part 4 of this blog series introduces an example of a hyperscale data center that illustrates the sustainability (including $/KWH), automated scaling, and security of a best-in-breed HDC: DP Facilities, Inc.'s next HDC located in Hannibal, Ohio, which is being developed in partnership with Fortress Transportation and Infrastructure Investors LLC (FTAI), on the site of FTAI's 485 MW Long Ridge Energy Terminal. Our Hannibal site will offer our HDC customers up to 125 MW of that electricity at an extremely low cost of approximately 4.5 cents per kWh.