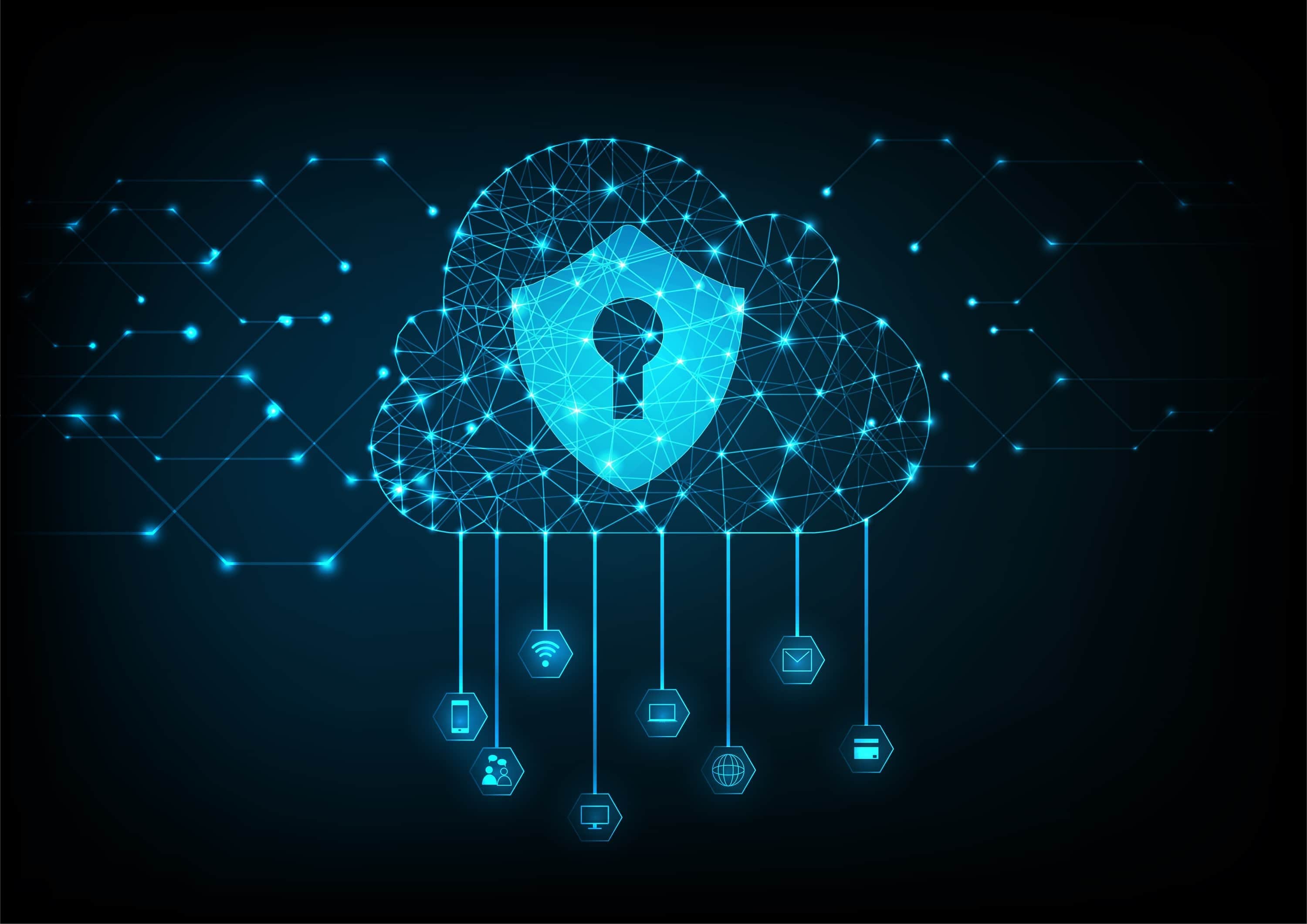 It's the "Data Center Inside"
So, what are the features and functions that make cloud computing reliable, secure and scalable? The answer is akin to the famous "Intel Inside" tagline that adorned most personal computers over the past several decades. In today's cloud computing world, it's the "Data Center Inside" that makes the critical difference to the cloud computing services visible on the outside – this is true not only from reliability, security and scalability considerations but also from a control, cost-effectiveness and flexibility standpoint. Any cloud is only as functional as its underlying data center.
Let's Get Physical.
It begins with where the cloud physically resides – is the cloud's underlying data center(s) located in one of the safest physical locations in the country? If yes, is the data center(s):
Insulated from natural disasters, power blackouts, and attacks on large population centers with their associated threat vectors.
K-rated by the U.S. State Department with certified anti-ram fencing, wedge barriers, a DoD anti-terrorism perimeter blast berm and counter-IED protective measures.
Recognized for the highest standards in design, construction and operational sustainability, featuring multiple redundant systems to support current and future IT needs of its clients.
Certified by the Uptime Institute to indicate the tier level and type of availability standards it meets.
Setup to ensure smooth 7x24x365 operations – including, from a disaster recovery plan standpoint.
Designed to offer scalable and sustainable infrastructure that focuses on enterprise grade wide area network services, which deliver the optimum solution in terms of rack space, power, connectivity, bandwidth and latency.
Let's Get Technical.
Once the cloud's underlying data center(s) is deemed to be physically up to the challenge, it needs to meet a variety of technical specifications and functional requirements to be able to deliver enterprise-class cloud computing services. So, does the data center(s) provide the following:
Hardware & Networking Functions

Bandwidth availability/internet connectivity – multiple, redundant Tier 1 providers
Redundant servers and storage – failover provisions at hardware and software levels
Tiered data storage – automated progression or demotion of data across different tiers (types) of storage devices and media
Virtualization – maximize physical server productivity via virtual machines (VMs)
Data encryption, SSL certificates, firewalls and also virtual firewalls for VMs
Intrusion detection and prevention systems – behavioral analysis and alerts to staff
Scalability – for future needs
Standards, Compliance & Certifications

Uptime Tier Level certification as required for cloud services
NIST compliance as required for cloud services
SSAE 16 SOC 1 & SOC 2 for Sarbanes-Oxley audit requirements
FedRAMP for government cloud services
FISMA for federal cybersecurity requirements
PCI DSS for online credit card payment requirements
Other industry (finance, healthcare, etc.) certifications/compliance as required
Finally, the cloud provider also needs to perform regular maintenance and testing of their underlying data center(s) with periodic reporting on system health and testing. More importantly, these underlying data center(s) must perform to exacting, industry-standard service level agreements. When the data center(s) is solid on the inside, as enunciated above, the associated cloud computing services on the outside are as good as gold.