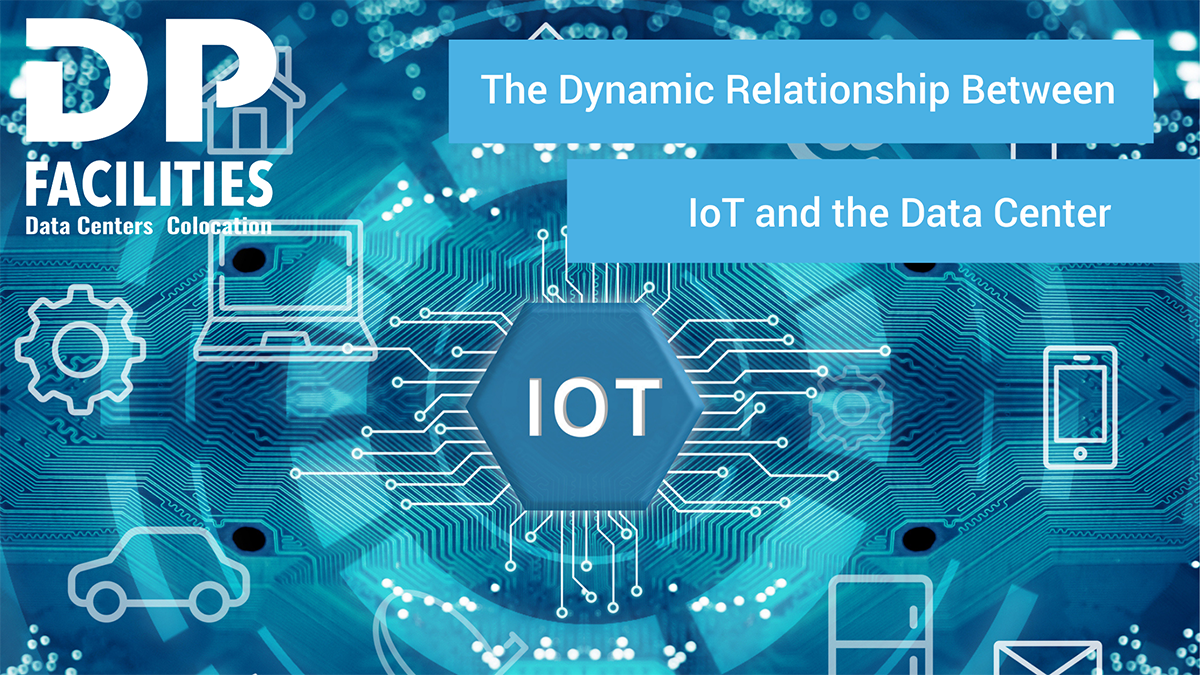 The Internet of Things (IoT) — a network of 'smart' objects with sensors or software that connect, collect and transfer data-centric insights — is on track to drastically change our current data landscape. Promising the ability to deliver real-time or predictive monitoring and optimization across a near limitless array of processes, IoT will be the foundation of next-gen wearables, environmental initiatives, medical devices, industrial equipment — even kitchen appliances. In fact, it's been predicted that the total number of global IoT active nodes or gateways (responsible for aggregating end-user devices) could surpass 21 billion by 2025. Even more astounding are the statistics stating that we can expect 50 billion IoT-enabled devices to be live by 2030.
The sheer scale of IoT has transformative potential not just for consumers, but for the entire business landscape and beyond. For data centers — a foundational element of data storage and transmission and an integral part of IoT enablement — the astronomical amount of generated data is sure to put security, storage management, servers and networks to the test. Nevertheless, as IoT dramatically accelerates the rate of data generation, it also delivers a host of innovative applications that can help infrastructure providers further enhance their operations.
More Data, More Considerations
IDC has reported that these billions of connected devices will be amassing an astounding 79.4 zettabytes of data in 2025 with this data creation achieving a compound annual growth rate of 28.7 percent over a 2018-2025 forecast period. As the number of IoT-enabled devices grows, the amount of information they're gathering is growing parallel. This data can take many forms, including ongoing heart rate or blood sugar monitoring from healthcare wearables, real-time navigational input for autonomous vehicles, surveillance camera footage, inventory monitoring for smart retail and beyond. Additional analytics capabilities and artificially intelligent use cases are further amplifying this flood of information, and with this rising tide of data comes new considerations for how it should be handled.
Networking is one aspect of communications infrastructure that will be crucial for empowering IoT's ongoing momentum. An array of distributed devices sending large amounts of sensor-based data (as opposed to data generated by human-to-application interactions, for example) means that the way the network is architected might change. Now, inbound bandwidth will likely have to be expanded to suit data flowing bidirectionally to and from locations like data centers.
Security is also facing a revolution as increasingly personal data is being drawn from in-home IoT devices and other smart objects. While recent notable security incidents have already created greater focus on data protection and related solutions, these concerns will only be compounded in years to come. With more nodes and smart devices being brought online, attack vectors multiply and points of failure can become more common. So, as the information that flows into the data center becomes more exhaustive and likely more sensitive, keeping this information safe from prying eyes and security missteps is paramount. As a result, there are a host of security measures that will likely be implemented across the data center environment, including Zero Trust models, added redundancies, documentation procedures, security audits and even new approaches for enhancing physical facility security.
Innovative Infrastructure Applications
Despite IoT necessitating a pivot on some fronts, the opportunities this technology brings to key elements of digital infrastructure are vast. Data centers, for instance, will not only play a crucial role in the growth and accommodation of IoT, but they'll also see some applications that they themselves can benefit from internally.
IoT paves the way for new automation capabilities in data centers, allowing teams to supplement their capabilities by automating tasks like monitoring, updating, patching or configuring. By offloading these tasks and helping them be less hands-on, data centers are freeing up resources to remain agile while also becoming more reliable with more freedom to operate remotely. IoT insights could also help tenants become more in touch with their equipment, offering visibility into performance or maintenance requirements and ensuring a better experience. Furthermore, there's exciting potential for amplifying data center sustainability with IoT, helping reduce carbon footprints with applications that monitor the data center environment and find ways to optimize cooling and power usage.
Keeping on Track for Success
While we can make educated assumptions based on the IoT applications we're currently seeing, the truth is that we're still only beginning to understand the widespread impact this technology will have. Many facets of digital and compute infrastructure are already adapting to cater to massive data growth, and benefits across nearly every industry vertical are sure to follow. Data centers are in the midst of an ongoing IoT evolution alongside much of the world, and these IoT insights can be helpful when searching for a data center partner. Knowing what to look for in forward-thinking IoT solutions and how they're incorporated into the data center environment is key to ensuring customers can leverage these capabilities to optimize their IT compute infrastructure.
To learn how DP Facilities' highly compliant and highly secure data centers can help you stay on top of evolving data demands, please visit www.dpfacilities.com.