At the conclusion of Part 3 of this blog series, we established the imperative of cloud on-ramps in a data center. We will conclude this series with how we have leveraged SDN and cloud on-ramp technologies to empower our customers.
Empowering Customers with a Range of Data Center Solutions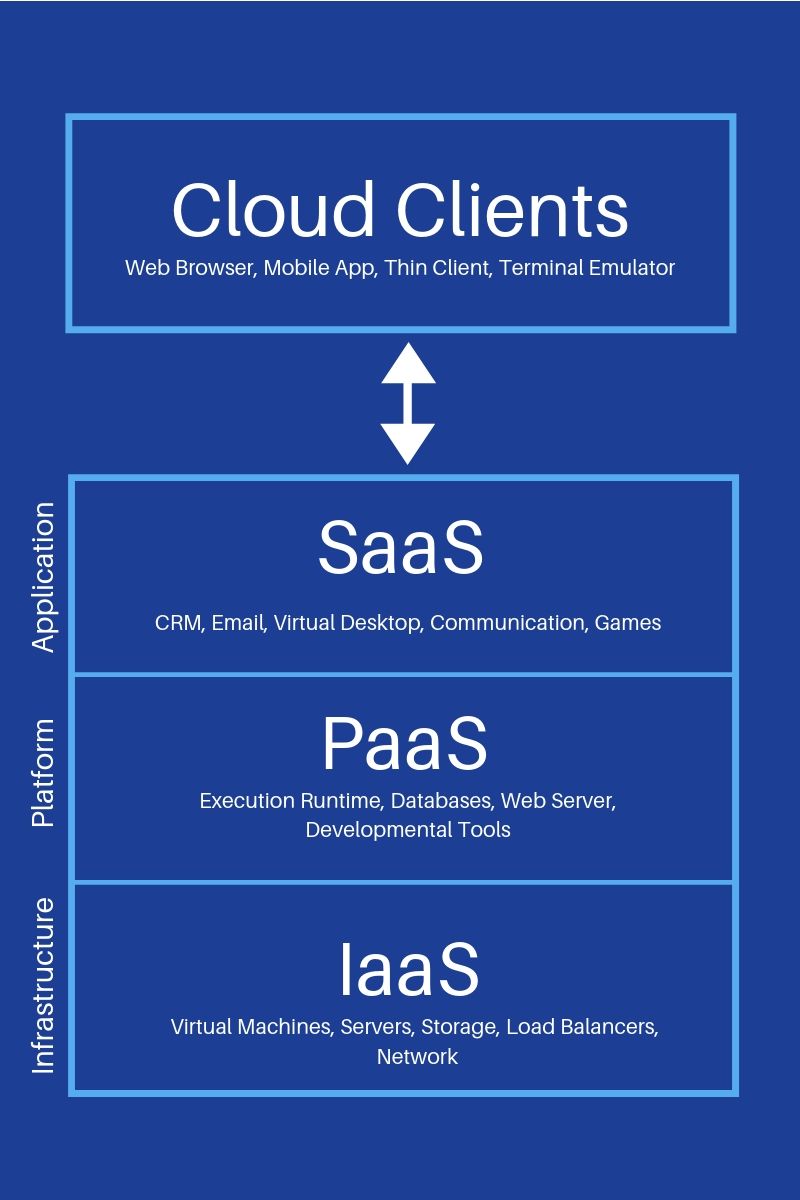 In the cloud computing world, infrastructure as a service (IaaS) is one of three fundamental layers of the cloud computing services stack, which also includes Platform as a Service (PaaS) and Software as a Service (SaaS).
As a data center offering IaaS, we leverage not only SDN and cloud on-ramp technologies, but also a wide range of network virtualization technologies that make different levels of data center solutions possible. IaaS is an automated computing infrastructure offering, provisioned and managed over the Internet. IaaS provides virtualized computing resources on an outsourced basis to support business operations. Typically, IaaS provides hardware, storage, servers and data center space complemented by networking capabilities; it may also include software. Customers are able to self-provision this infrastructure, using a Web-based graphical user interface that serves as an IT operations management console for the overall environment.
Delivering Carrier-neutral, Cloud-neutral, Cost-effective Data Center Solutions
As a best-of-breed, carrier-neutral colocation provider, we have leveraged several state-of-the-art technologies to provide data center solutions that go beyond cost savings. Our Mineral Gap data center offers connectivity, reliability, security, and scalability second to none. As far as connectivity goes, we have fully redundant network connections and typically offer access to a variety of public and private telecommunications services to meet the unique requirements of any business. We also provide connectivity to major cloud providers such as Amazon Web Services (AWS), Azure, Google Cloud, IBM Cloud, Oracle Cloud, and Salesforce. In addition, multiple carriers lit into our Mineral Gap facility offer various SD-WAN services.
When it comes to reliability, we have the systems, processes, and staff in place to deliver "four-nines" or more availability on an annual basis with uptime Service Level Agreements to back it up. In addition to physical security measures that meet or exceed federal government standards, we are NIST 800 compliant and meet SSAE 16, SOC 1 and SOC 2 standards. We also meet standards that are critical to specific verticals, such as PCI DSS, NIST, HITRUST, HIPPA and more. We offer scalable and sustainable infrastructure that focuses on data center and network services, which deliver the optimum solution in terms of rack space, power (with the ability to handle brownouts), connectivity, bandwidth (including bursting on-demand) and latency.
We would like to conclude this blog series by reiterating the critical role data centers play in today's enterprise networks. It is what drives us to constantly leverage technology that empowers and benefits our customers in a timely fashion. Whether it is colocation or hybrid-colo, we seek to deliver every customer's desired combination of flexibility, scalability, security, control, reliability, and cost-effectiveness that best suits their business model.