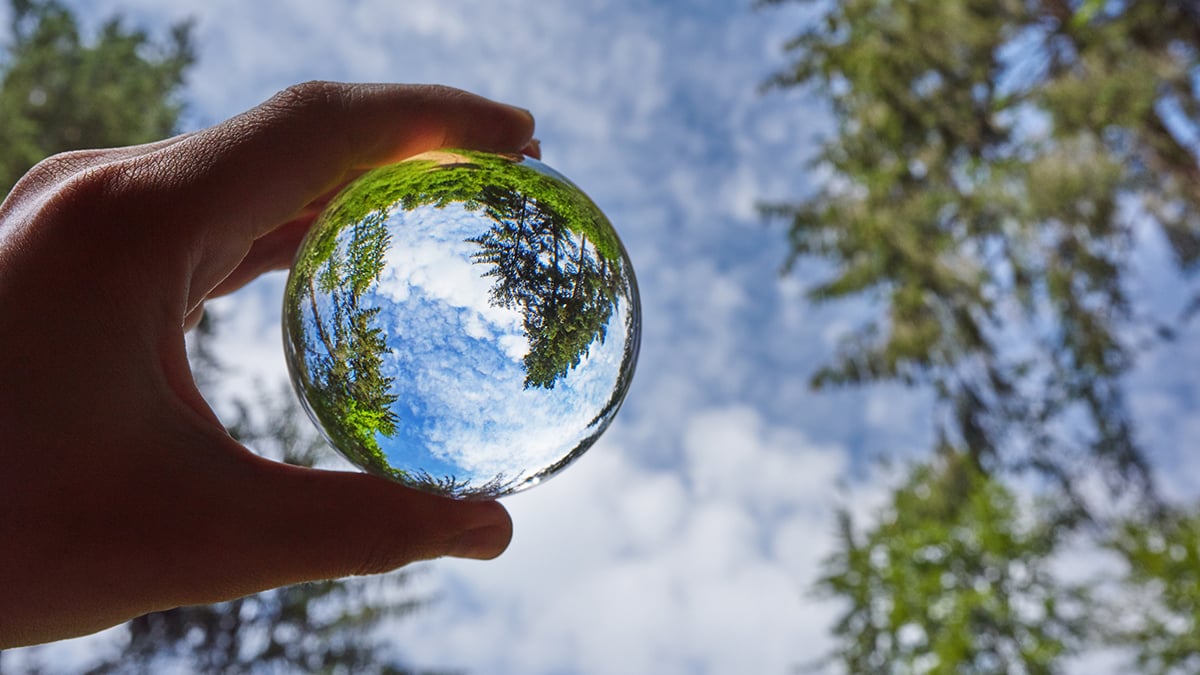 The need for the data center in our day and age is unavoidable, but the toll this dependence takes on global environments is unmistakable. In 2016, it was reported that worldwide data centers consumed around 3 percent of global electricity supply and accounted for about 2 percent of total greenhouse gas emissions — amounting to the same carbon footprint as the airline industry.
When put in the context of a strong growth in demand for data center services (Marketsandmarkets states that the data center colocation market size is expected to grow from $31.5 billion in 2017 to $62.3 billion by 2022) and an expanding amount of global data, this environmental issue grows bigger and more urgent. With businesses and individuals alike continuing to generate astonishing amounts of data and depending even more on the storage, access and transport of that data, the carbon footprint of data centers will continue to trend upwards if not disrupted.
The Great Environmental Pivot
Fortunately, action is being taken by the industry to redefine data centers for more ethical and efficient design and operation. Hyperscalers like Amazon, Google and Microsoft have committed to large-scale renewable energy initiatives, some even committing to achieving 100 percent renewables in a matter of years. On a more widespread scale, operators everywhere are shifting their sights to strategies that make cooling more efficient, reduce power consumption and more.
While there's no single solution to unlocking a comprehensively green data center environment, some of the solutions that have emerged span cooling designs, market location, energy sourcing and more. The new breed of green data centers will look to wind, hydroelectric or solar energy solutions as clean sources of ever-important power. When it comes to cooling — one of biggest power draws in the data center, especially as higher densities create more heat and demand more from temperature regulation measures — zero water cooling systems or water reclamation techniques have helped diminish the strain on water supplies. Optimized airflow with innovative real-time monitoring smart sensors is also helping to create further efficiencies in the internal data center environment. Outside the walls of the facility (or before the walls are even constructed), new criteria for siting data centers are targeting large bodies of water that provide an abundance of cooling resources to draw from.
Doing Our Part
Still, pioneering truly green solutions means looking at data centers and their builds through a more creative, critical eye. At DP Facilities, one of our core goals is to be a good community steward, developing ethical and economically beneficial projects in locations to create jobs and financial opportunities, as well as help the environment. To support this, we base our sustainability model on our Four R's: Reduce (consumption of energy and water), Restore (exhausted marginal land), Replace (fossil fuels with green energies) and Reclaim (offer economic development in areas that need it most).
For our facilities, this means seeking out what we call 'scarred' land — space that can't be otherwise used for builds like schools, but can be effectively repurposed into a data center site. For instance, our world-class Hannibal, Ohio, facility sits on the location of the former Ormet aluminum smelter site in Monroe County, which closed in 2013. Beyond repurposing the land to ensure its potential isn't wasted, the site also provides green solutions due to its specialized use of Fortress Transportation and Infrastructure Investors LLC's (FTAI) 485 Megawatt natural gas-fired Long Ridge Energy Terminal property. This new gas-fired, combined-cycle power plant is designed to be one of the most energy efficient in the world. At our Mineral Gap Data Center facility in Southwest Virginia (the heart of coal country), we're also building a solar farm, supplying clean power for our facility and participating in the region's transformation from a resource-extraction economy to a renewably powered ecosystem. This build represents the first large-scale solar farm in Southwest Virginia. Overall, the DP Facilities model facilitates real consumption reductions and enhanced sustainability by focusing on sites that can be restored to support surrounding communities and provide direct access to renewable energy. Combined with highly efficient designs, this enables us to hit all of our four core sustainability pillars.
At the end of the day, transparency is key for sustainable and environmentally ethical accountability for the operator. On the customer side, driving potential tenants to value sustainability is all about helping them understand the benefits on both the global scale and within their own business scope. In truth, sustainability doesn't just help humankind, it helps the bottom line — and it's time to make eco-friendly initiatives the gold standard for global data centers.